Orion3: Intelligent Microprocessor Control You Can Depend On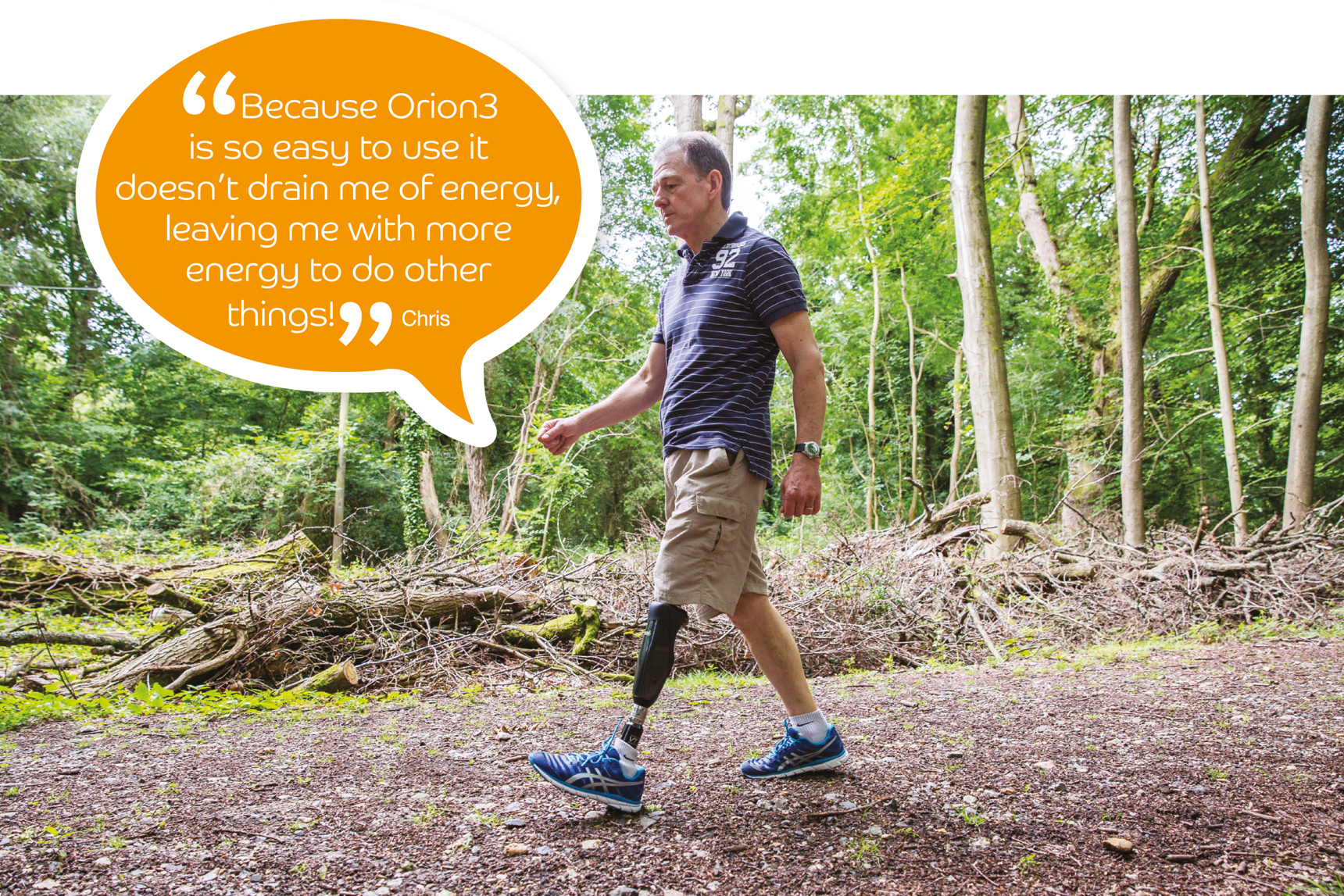 Natural Motion
Discover Orion3's adaptive hydraulic resistance that works in real time, providing you with support when moving in any environment. From sitting down in a chair, walking over uneven ground or down a slope, in a crowd or quickly changing direction, Orion3 detects and adapts to suit your walking position, giving you more confidence and independence.
Putting Your Safety First
Enhanced Stability Performance (ESP) increases confidence and independence, reducing the risk of stumbles or falls and ensuring more balanced limb loading.
ESP adapts hydraulic resistance in real time, providing optimal stance support whether walking in a crowded environment, on uneven terrain, slopes, steps or when standing.
With situational awareness, Orion3 continuously monitors the user's activity and responds accordingly for greater safety: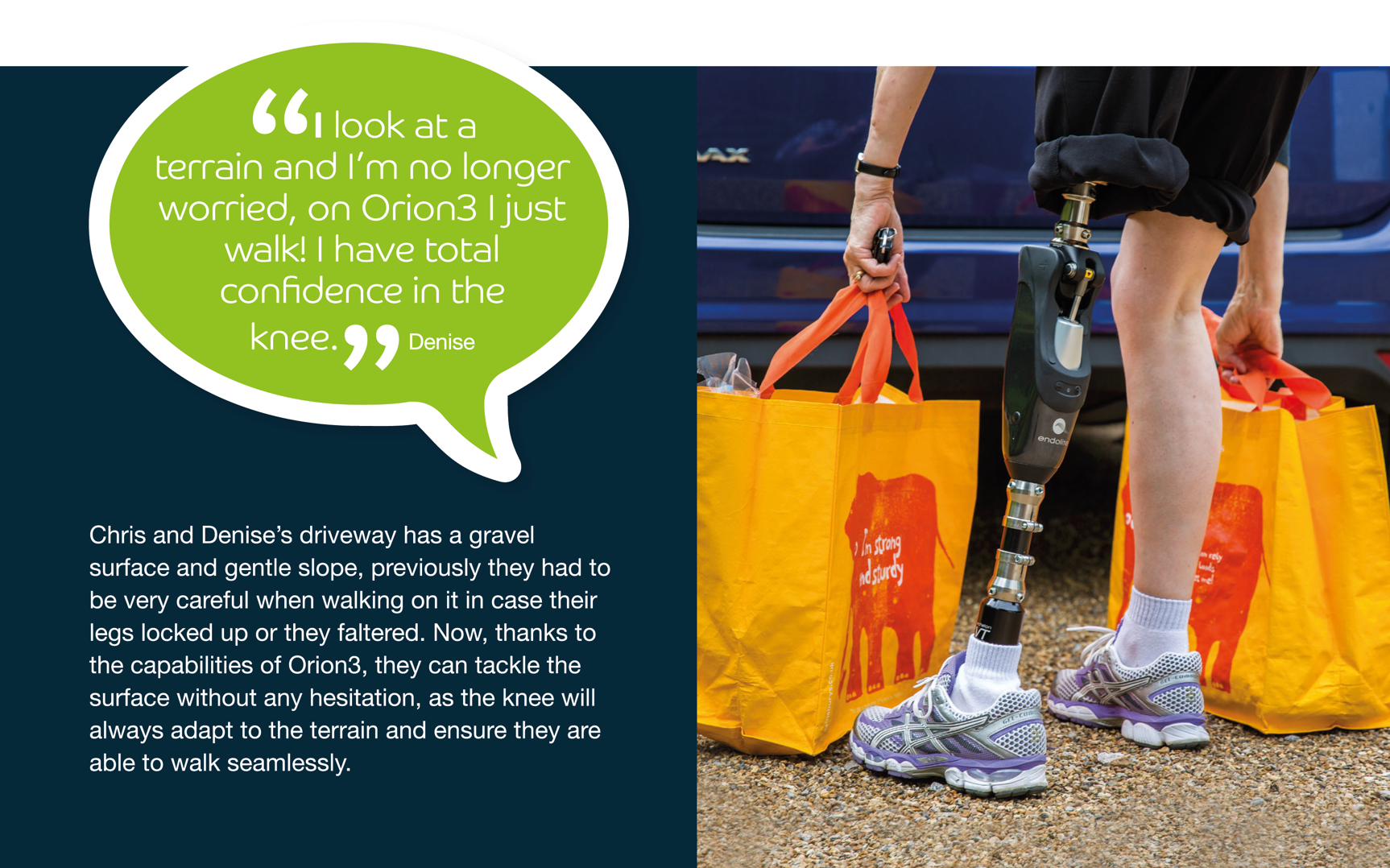 Be in Control
Orion3 is an intelligent microprocessor knee with Smart Programming calibrated to each individual based on his or her walking speed and gait cycle. Orion3 offers a natural and efficient walking experience.
With advanced hydraulic technology, Orion3 provides you with greater support and control when sitting. Its progressive hydraulic resistance allows you to sit down with an evenly balanced weight distribution making your movement secure and safe, leaving you in control.
We recognise that being able to stand still comfortably is essential whether you are talking to a friend, holding your child or waiting in a queue. Orion3 provides excellent standing support, both on flat and sloping surfaces with resistance that works in real time to stabilise the knee, helping you to remain balanced and encourages good posture.
At the touch of a button, you are able to activate a flexion lock for comfort when standing for long periods, or switch to a free-knee flexion cycle mode. Orion3 also boasts three days battery life, giving you the confidence to do more.
Supported Long-Term Health
Orion3 works to provide a smooth, safe and natural walking experience. Enhancing your stability on different terrains, slopes and steps, Orion3 encourages even weight distribution, offloading your sound side and lower back to help reduce aches and pains such as back pain and arthritis which are commonly reported by amputees.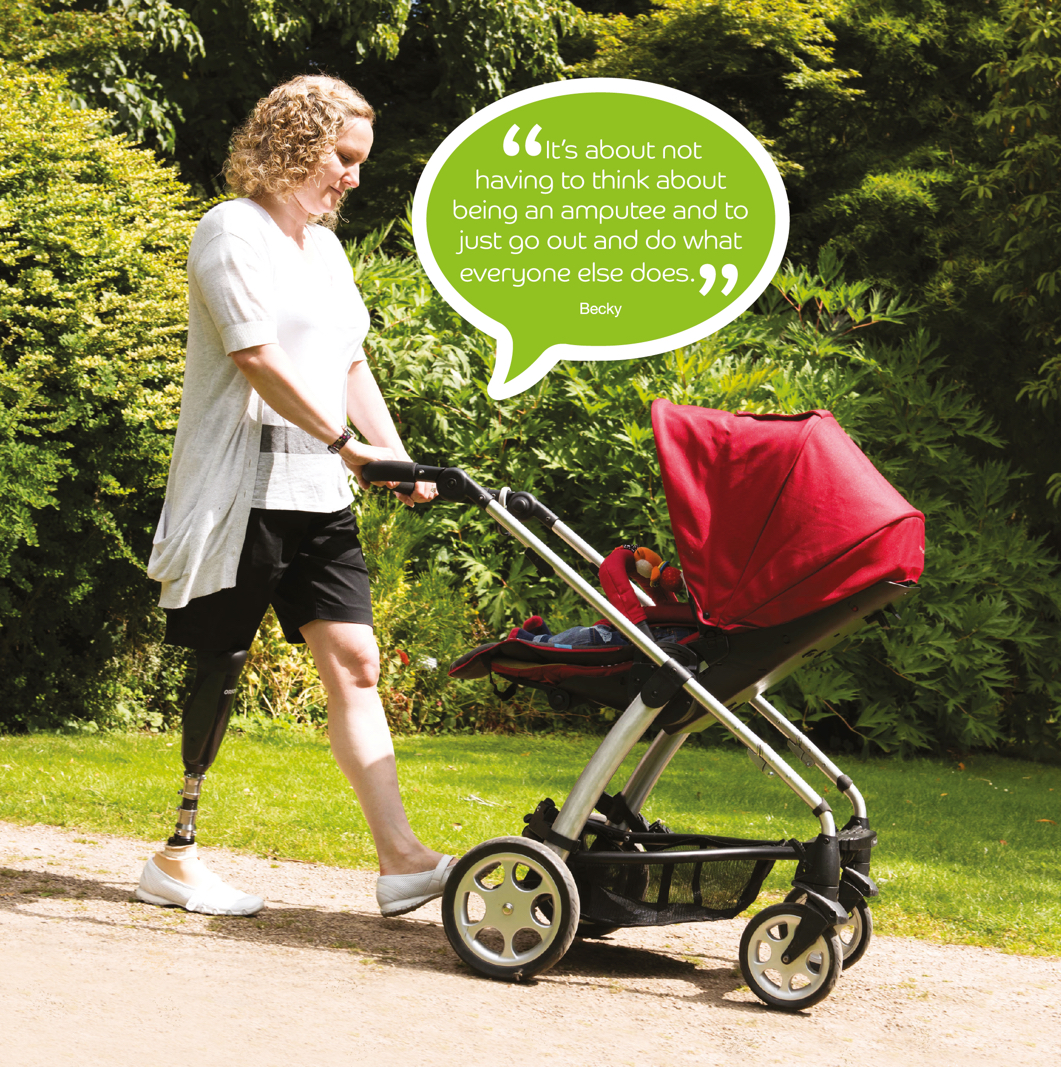 If you have any questions regarding the NHS funded MPK policy or would like further information on Blatchford products please do not hesitate to get in touch with your local NHS rehabilitation Centre.